Shortcuts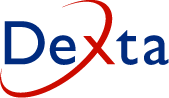 Dexta orkutæknilausnir ehf. (Dexta Energy Technology Solutions Ltd.) is focused on engineered solutions and supply of equipment for (thermal) energy transfer (heating and cooling), thermal processes and heat recovery.
Dexta orkutæknilausnir ehf. offers engineering to minimize energy and water consumption of processes in industrial- and food production.  This results in environmental friendly, more economic and more competetive operations.
Dexta orkutæknilausnir ehf. has worked with fish drying companies since 2005.  This concerns engineering of drying processes, heat recovery and supply of equipment and total solutions - both in Iceland and internationally.
Dexta has designed wet scrubber systems to to reduce and even eliminate odor from fish drying plants and also clean exhaust from coffee rousting process.
27.11.2014

A multi-belt dryer has started operation at Langa in the Westman Islands, that has been designed and engineered by Dexta orkutæknilausnir ehf. A contract about the design was signed at end of October 2013 and the dryer and it´s related equipment was tested and started on the 14th of November (2014).

16.11.2012

Today Dexta has updated the homepage look. In next few weeks more informations will be added to the homepage, as well as links added to suppliers homepages.
Dexta orkutæknilausnir ehf.
Huldugil 62
IS-603
Akureyri
ICELAND
Phone: (+354) 461 5710
Mobile: (+354) 894 4721

ID.: 590505-0720
VAT no. 86760



e-mail